A team of researchers have discovered ruins in South Africa that could date back to more than 50,000 years ago. Is this proof of the oldest human civilization on Earth?
How far back does human civilization go? Modern historians would tell us that it only goes back to roughly 6000 years ago but recent evidence has been coming to light that is seriously challenging this notion. Major ancient findings such as Gobekli Tepe which dates to more than 10,000 years old prove that our modern concept of when humans became "civilized" is extremely wrong. But what may really shatter our concept of history are remains that a team of scientists have found in South Africa that could date to 75,000 years ago!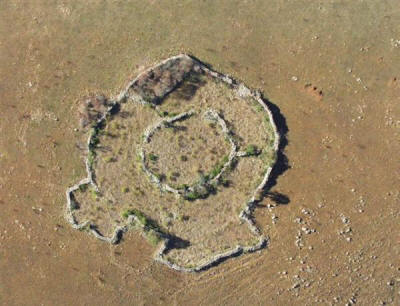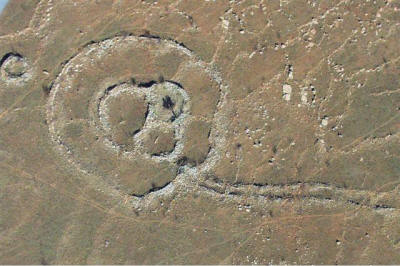 Nicknamed "Adam's Calender", the ruins consists of thousands of stone structures, ancient roads and stone calender markers spread throughout both South and East Africa. The ruins can only really be appreciated from the air and over a one hour trip, one can see literally hundreds of these ancient ruins. Research on these ancient ruins have led to these findings:
Original walls were anywhere from 2-5 meters high and over a meter wide in places. Most have been eroded and this would have taken thousands of years to accomplish.
An ancient road structure is still visible for thousands of miles that connected the sites.
Agriculture terraces are spread over large areas which could provide for a large population.
Many of the circular structures are pointed to either solstice or equinox geographic points.
Ancient gold mines are spread throughout the area.
Ancient calender stones are found in same area as these ancient ruins that date to 75,000 years ago.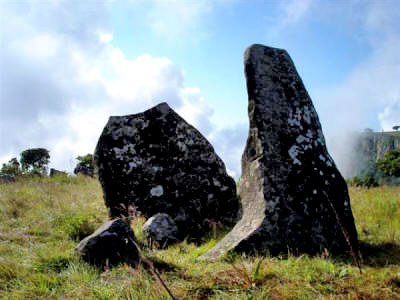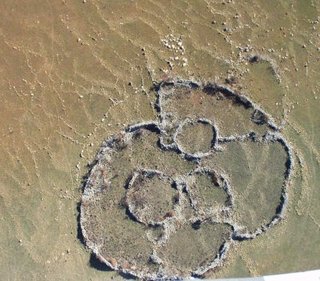 So, are these ancient stone structures the oldest on the Earth? Do they prove that South Africa had the first advanced civilization thousands of years before history tells us? As always, stay tuned ……….
Read more about these ancient structures and research here: http://www.bibliotecapleyades.net/sumer_anunnaki/esp_sumer_annunaki35.htm